Skip Navigation
Website Accessibility
Featured Classes of the Week
Don't miss these upcoming classes with Maday!
Oct. 8: Maday's Memory of Stitches: Revisiting Old Cloth; Oct. 14: Quarter Circle Blocks using a Template; Oct. 15: Raw Edged Hand Appliqué; Nov. 5: Mending November with Maday. Hand-stitching goodness awaits! Details and links to register
Online Auction Starts Nov 28
Stay tuned and follow on Facebook and Instagram for updates!
As the days get shorter and temperatures start to dip, GSAFE wants to help you get cozy while supporting our LGBTQ+ youth. They are inviting quilters (along with crocheters, knitters, and other crafty artists) to donate to their 4th Annual Quilt and Fiber Art Auction to be held Nov 28 – Dec 4. We appreciate your time, talent, and generosity in advance!
Donation form
---
We welcome your help with auction efforts!

In addition to donated quilts, GSAFE needs help with:


Photography of quilts and other donated fiber arts items for the auction website. We will be scheduling shoot times at Blue Bar Quilts late summer into fall.

Writing descriptions of donated items, editing and recording information into a spreadsheet for listing the donations on the auction website.

If you have a completed quilt ready for donation before September 6, we encourage you to drop it off ASAP as it could be featured in the GSAFE information booth during the Great Wisconsin Quilt Show at the Alliant Energy Center on September 7-9.

Several volunteers are needed in the GSAFE information booth during the Great Wisconsin Quilt Show at the Alliant Energy Center on September 7-9.
If you can help us in any of these categories, please email GSAFE here: quilts@gsafewi.org
Sewing Machine Service


Our service technician, Ginny, is accepting machines for service. We take all JUKI sewing machines and sergers, and any machines of other brands that are beyond the manufacturer's warranty. Bring your machine to the shop for service; the current wait time is within 30 days. Service times may increase if repairs and/or replacement parts are needed. Email Ginny at machineservice@bluebarquilts.com if you have questions and visit our service page.
In the Hallway Gallery,
September 2023


In Stock NOW!


Blue Bar Quilts JUKI Club
Hosted by Trisha Urben


Purchase a JUKI machine from Blue Bar Quilts and gain exclusive access to the Blue Bar Quilts JUKI Club! All future meetings will be posted in our private Facebook group.
If you have purchased a JUKI machine at the shop, visit our Blue Bar Quilts Facebook page and like and follow. Direct message us and we will then invite you to join the group where we will share JUKI news, tips & tricks, and answer your JUKI machine questions. Members are encouraged to share their own JUKI makes, news, and knowledge! For non-Facebook users, please email bluebarquiltsinc@gmail.com and we will add you to our contact list so you can get notifications and news via email.

Club meeting dates in July and October (Sunday & Monday content will be the same for each month):
July:

Sunday, July 16, 3:30-5:00, Monday, July 17, 5:30-7:00
October:

Sunday, October 22, 3:30-5:00, Monday, October 23, 5:30-7:00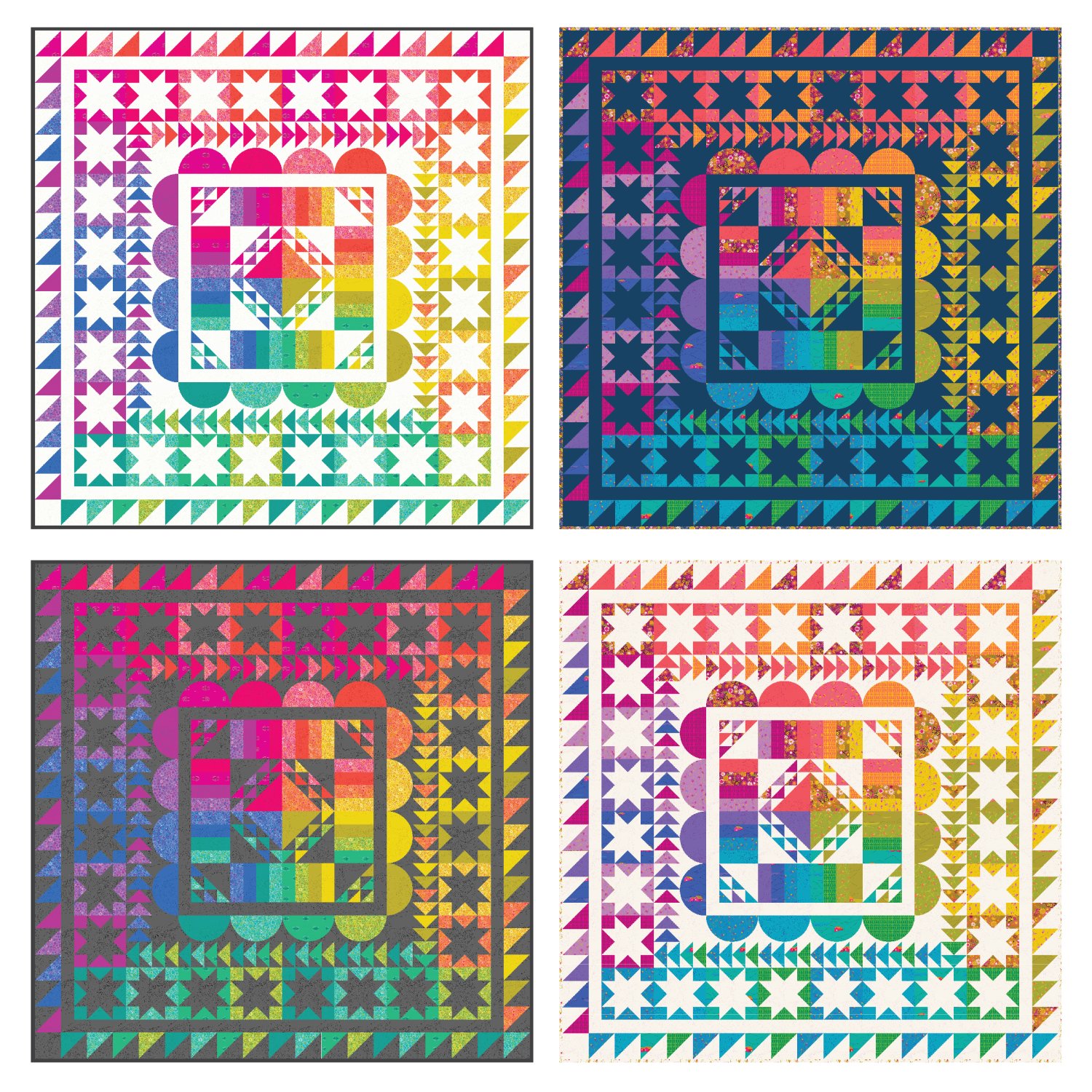 Direct to Fabric Digital Printing


Email your high-resolution photo, image, or text files
(JPG, PNG, TIFF, PDF & DOCX are the best usable file extensions)
ahead of time with the subject line "digital prints" to
bluebarquiltsinc@gmail.com
and include your name and phone number. We cannot print copyrighted images or artwork that does not belong to you.
The price per print is $8.99
The maximum image printout size is 11.7" x 8.3" and your image can likely be increased to fit this dimension. If there is a chance of distortion with a size increase we will print the file as it was received. If your print needs to be a specific, precise dimension you must provide the file as you would like it printed.
Images will be printed on a 12"x 14" piece of PFD (prepared for dyeing) white quilting cotton.
Please allow up to a week for the fulfillment of your order of 3 prints or less, an order of more than 3 prints could take longer.
Sharpening Services


Sharpening Services from
5th Dimension
are now available weekly at Blue Bar Quilts.
Drop off your scissors (or knives) at the shop by Monday and they will be returned the following Monday.
Fill out a form providing your contact information; name, email address & phone number.
No limit on how many items to be sharpened, bring as many as you would like.
You will know your sharpened items are ready to be picked up once you receive an e-invoice from 5th Dimension for service.
Any questions regarding sharpening services & invoicing should be made directly to Chessie of 5th Dimension: 5thDimensionknives@gmail.com or (608) 554-4203.
Any blades that cannot be repaired will be returned with explanation and without a charge.
Pricing:

Scissors & Pinking Shears - $15 each regardless of length
Knives - $1.50 per inch
Rent our Classroom!


Rent our Classroom for a sew day, event or gathering!
Rental charge is $25 per hour; please check our online calendar for availability - if nothing is scheduled for that day the classroom is available, please email Gael at bluebarquilts@gmail.com to request. Limited evening hours available.
Amenities include: irons, ironing boards, cutting mats & basic acrylic rulers, twelve 6' tables, 20 rolling office chairs, 75" smart TV, 100" square quilt design wall.
Your Full Service Quilt Shop
From custom kits for any pattern (yours or ours!), to sourcing and ordering specialty notions and tools, to cutting fat quarters at your request, we're your full-service quilt shop!


An Aviary of Affection
I was honored and surprised to receive this amazing quilt and pillow, made by members of the Blue Bar community. Titled "An Aviary of Affection", it couldn't have been a more perfect gift for me, full of birds and incredible collaborative artistry, two of my favorite things. I thank the makers for this quilt, but most of all for sustaining and nurturing the community that they have built in and around Blue Bar. My love to you all! 💙💛❤️


Blue Bar Quilts is a Modern Quilting Community located in Middleton, Wisconsin.
Our focus is on modern quilters and makers and the fabrics they love. We stock designer fabric collections and fabric basics from
Andover Fabrics
,
Art Gallery Fabrics
,
Blank Quilting
,
Camelot
,
Clothworks
,
Dashwood Studio
,
Free Spirit
,
Island Batik
,
Michael Miller
,
Moda Fabrics
,
M&S Textiles
,
P&B Fabrics
,
Robert Kaufman
,
Ruby Star Society
,
Stof Fabrics
,
Studio E
,
Windham Fabrics
, and more.
We are a
JUKI QVP
dealer and stock a full line of JUKI sewing machines, sergers and long arm quilting machines, the Tajima Sai embroidery machine, and the Ricoh Ri 100 direct to fabric digital printer. Come into the shop to see our selection or call to schedule a demo.
Our quilt shop offers classes in quilting and sewing projects and techniques, both hand sewing and sewing machine and often including other fiber arts crafts and surface design techniques. Our shop takes pride in featuring local Wisconsin pattern designers. Some of our favorites are
Abby Maed
,
JD's Custom Quilts
,
Purple Pineapple Studio
,
Sew Hungry Hippie
,
Studio R Quilts
, and
Wefty
.
We believe in giving back to our community through service. Our shop is home to the Days for Girls Middleton Team which meets for a workday in our classroom on the second Tuesday of every month from 10:00 AM – 4:00 PM.
Days for Girls
is an organization that makes and distributes reusable menstrual kits to girls and women all over the world. Blue Bar Quilts is also a
Project Linus
donation drop-off location for finished quilts and blankets.
Two Madison-area guilds meet at our shop,
Madison Modern Quilt Guild
and
Madison Contemporary Fiber Artists
. For more information on these groups please visit their websites or social media profiles.
Blue Bar Quilts is a welcoming Modern Quilting Community – We invite anyone with an interest in quilting, sewing, and creating to join us!

A note from Gael:
We are so thankful for your continued business. This international health crisis is going to be a rough patch for so many small businesses and that worries me for all of us in that boat. On the other hand, it has heartened me to see how local communities have rallied in support of their friends and neighbors. May we all remain united in the face of adversity and come through this healthy and happy.